Hand Railing Powder Coatings
Elegant custom hand railing deserves a beautiful powder coated finish. Powder coated hand rails are the perfect addition to any home or business. Not only does powder coating hand rails brings out better color than paint, powder coating protects the metal from rust and corrosion. Powder coating seals the metal against water and protects against chipping, scratching, and UV rays.
Powder coating should be used for both exterior and interior rails. Powder coating interior hand rails protects the metal from bumps and scratches from everyday life and is available in hundreds of colors, textures, and finishes to accent any home.
Other Benefits to Powder Coating Metal Hand Rails:
-Powder coating helps protect the hand rails from succumbing to rust and corrosion which will shorten the life of the railing.
-Powder coating creates a tough, smooth surface that is chip and scratch resistant.
-Powder coating is available in an array of custom colors that keep their newly powder coated shine year after year.
-Resistant against snow, hail, rain, and harsh sun rays.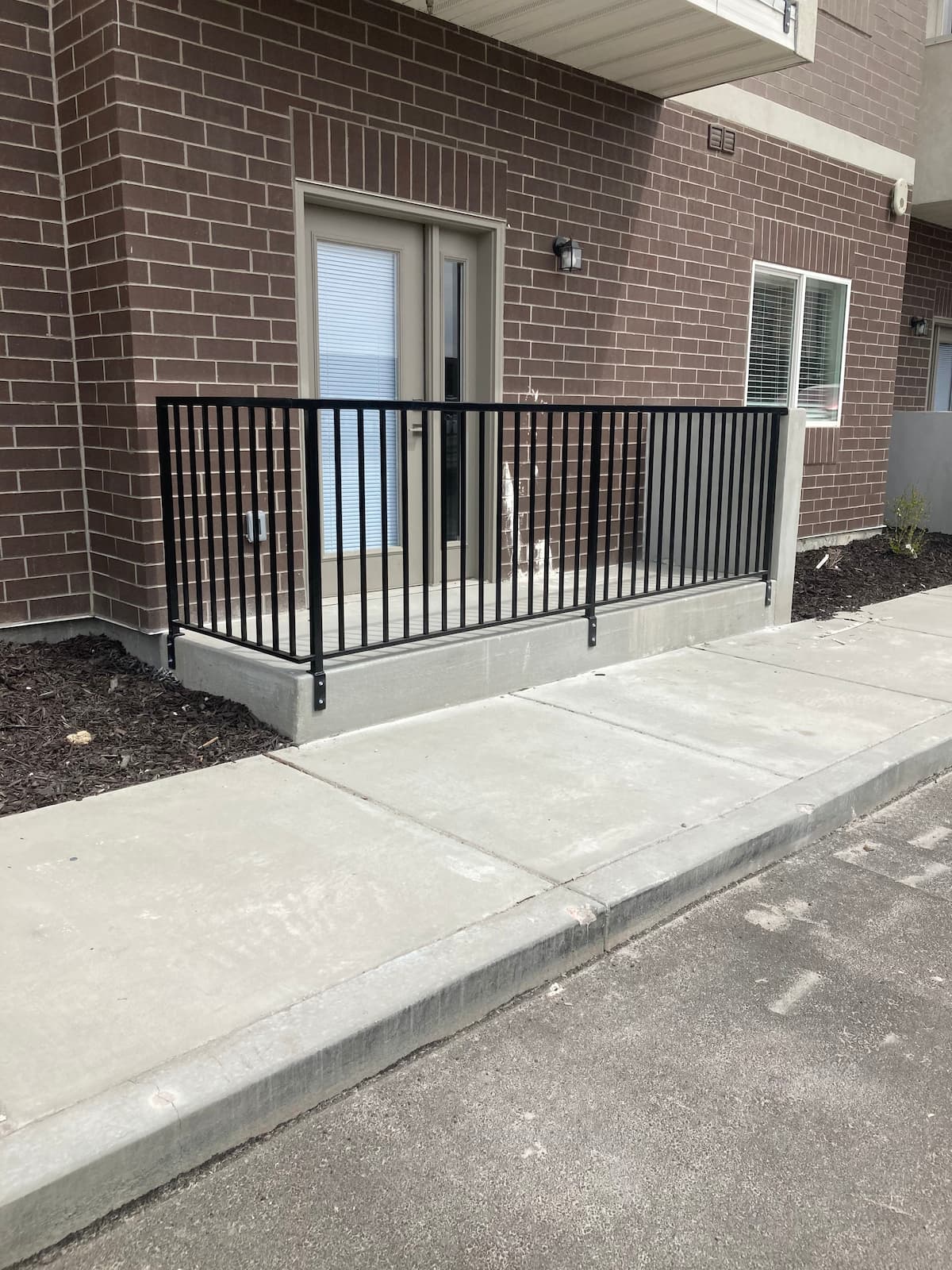 Bring your next project to Quality Powder Coating and see the difference for yourself. We are proud of our work, we never cut corners, and only give the best powder coating results. If you need powder coating in Utah, powder coating in Provo, or powder coating in Spanish Fork, Quality Powder Coating will provide the highest customer service and best powder coating on the market.
Give us a call and bring your project over today. We have the fastest product turn around in the region ranging from two to three days, while other facilities are weeks to months out.
Why Choose Quality Powder Coating?
Reason #1
Quality Powder Coating will sandblast to a clean white metal finish. All other methods simply fail when it comes to lasting performance. This is done behind the scenes so you can't be sure it's been done unless you ask. For best results, request that your railing gets blasted to a 'clean white' finish.
Reason #2
Quality Powder Coating offers an epoxy primer that can help your finish last up to twenty years. After baking and curing, a high grade top coat is added. Every square inch is inspected for uniform coverage. You can specify the gloss, texture and color to fit your liking.
Reason #3
Quality Powder Coating has the largest capacity in the region. This converts to incredibly fast lead times without compromising quality. With Quality Powder Coating you will get fast lead times, unrivaled quality and experienced staff.For best results, be sure to weigh these points when choosing a powder coater. Quality Powder Coating backs every project with a full one year warranty when it is sandblasted, primed, and powder coated.