Best Customer Service
Quality Powder Coating has the best customer service in the industry. We love our customers and are excited to work with you on your next powder coating project
Quick Turn Around
Each powder coating project is important to us and we work to provide you with quick turn around times on all powder coating jobs.
Largest Ovens in Region
Quality Powder Coating is equipped with two large powder coating ovens that accommodate projects of all sizes while providing you with quick service.
Highest Quality Finish
It is our mission to provide each customer with the highest powder coating on the market and this is accomplished by our high quality powder coating process.
Utah's Preferred Powder Coating Finishes
Our Powder Coating Features
-Produces a smooth, strong finish that is resistant to moisture, chipping, scuffs, fading, and corrosion.
-Twice as thick as the average paint.
-Provides a weather resistant layer that allows for indoor or outdoor use all year round.
-Powder coating is environmentally friendly.
-Available in a large variety of vibrant colors.
What Can Be Powder Coated?
Powder coating is more resistant to chips, corrosion, rust, weather, ultraviolet light, and scratches. Powder coating can be used on a broad range of materials. Here are a few examples of items that can be powder coated:
-Motorcycle Parts
-Hand Railing
-Metal Signs
–Aluminum Rims
Choose Your Color
Quality Powder Coating has a large selection of powder coating colors for every powder coating project. Choose a neutral, warm color like our Oil Rubbed Wrinkle, or go bold with our daring Candy Blue powder coating color. Click the button below to checkout all of our color options.
Powder Coating Finishing Process: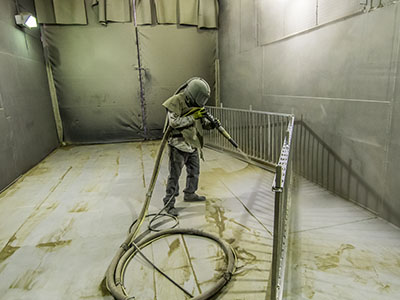 First Step
Step 1: Sandblast to a white metal finish to remove all impurities and add profile to the surface for better adhesion to the substrate.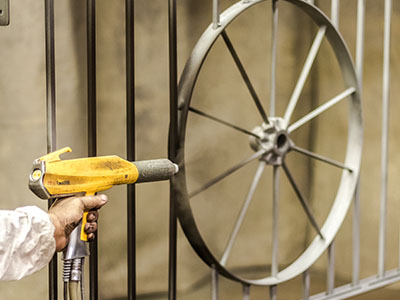 Second Step
Step 2: Epoxy primer is used to create a mechanical bond between the metal and primer.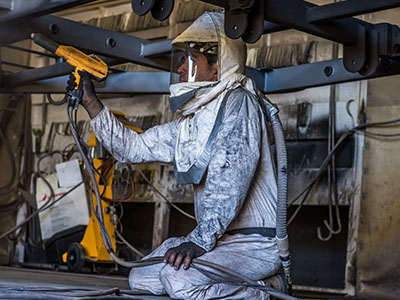 Third Step
Step 3: The powder coat is applied to the metal with the use of an electrostatic spray gun. After it is coated, the item is baked at 400 degrees to melt the powder coat, creating a durable, smooth surface.